Evelyn Webb Henson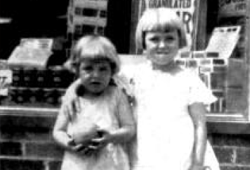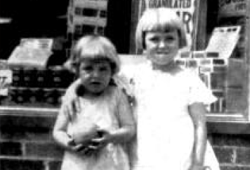 A Story of Caring and Giving
Evelyn Webb Henson, long-time member of Bluff City United Methodist Church in the Johnson City District, spent her life caring for others and loving the people of Bluff City. She died on September 2, 2005, at the age of 83 after a long battle with breast cancer. Evelyn grew up with her beloved sister, Helen, playing in her parents (Bryan & Dorothy Webb) general merchandise store on Main Street in Bluff City. She and husband, Thomas (died in 1983), raised a son, Lyle, who still lives in Bluff City.

According to Lyle, Evelyn served as secretary at the local high school for 32 years. During those years, she served as a guide, confidant, and substitute parent for hundreds of young people. She also played the piano at Bluff City United Methodist Church, where she was an active volunteer making apple butter and serving in other ways.

Evelyn was a giver...and in 1995, she established a Charitable Trust in the Foundation, which provided income to her for the rest of her life. Upon her passing, the Trust dissolved and has created THE EVELYN WEBB HENSON YOUTH ENDOWMENT. This permanent fund valued at over $400,000 will annually distribute earnings to benefit young people in need at Holston Home for Children and through other youth ministries.

Evelyn Webb Henson spent her life behind the scenes, often quietly and lovingly caring for young people, family members and others. Now this fund will continue her caring touch in perpetuity and sets a marvelous example of Christian philanthropy for others to follow into the future.
A charitable gift annuity is a great way you can make a gift to our organization and benefit. You transfer your cash or property to our organization and we promise to make fixed payments to you for life at a rate based on your age.