Ed & Carol Cate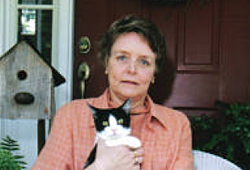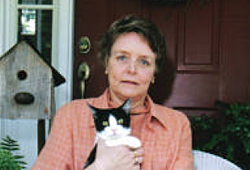 A Blessing To Remember
Carol Thompson Cate was a wonderful mother, a beloved wife, and talented musician. She loved her family and her church, Colonial Heights United Methodist Church in Knoxville. Carol died of cancer on April 1, 2004, but will be remembered through a permanent fund established earlier this year by husband, Ed and her boys.

Carol was raised in Bristol, Tennessee and attended The University of Tennessee in both Knoxville and Memphis, graduating with honors with a BS in Nursing in 1969. After graduating, she worked as a registered nurse in Memphis and at East Tennessee Children's Hospital in Knoxville. It was during her days in Memphis where she first met her future husband, Clarence Edward Cate, Sr.

Carol and Edward were married in 1970. They had two sons: Matthew, born in 1974 and Jonathan, born in 1977. The Cate family attended Church Street United Methodist Church before transferring their membership to Colonial Heights United Methodist Church, where she was an active and enthusiastic member of the Handbell Choir.

Carol's husband and family established THE CAROL THOMPSON CATE MUSIC ENDOWMENT in the Foundation in thanks to God for her. Each year this fund will distribute earnings to the church to support the music program with the first priority being the Handbell Choir, then the Adult Choir, and finally the Youth Choir. Carol's life was a blessing to those she touched...and this fund will continue to bless others in her memory.

To learn more about establishing or investing in an endowment or other designated fund benefiting your church, other United Methodist Institutions or a combination of ministries, feel free to contact the Foundation.
A charitable gift annuity is a great way you can make a gift to our organization and benefit. You transfer your cash or property to our organization and we promise to make fixed payments to you for life at a rate based on your age.