Emma Fox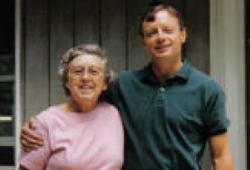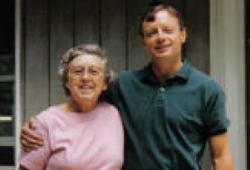 I was trying to think of a word that would express my first few months with The Holston Conference Foundation. AWESOME...the young people use this word to describe anything especially good. AMAZING...a word to describe something that is an over-whelming wonder! But, I finally decided on ASTOUNDING!

I have experienced the generosity of so many and felt the love shared for churches and mission work around the world. People like Mrs. Emma Fox, who created an endowment fund in loving memory of her son Bill, who passed away suddenly in January 2006. She had wanted to do something for the children at the Wesley House in Knoxville because of the many years she has been reading stories to these precious ones. Another "Saint" in the Cleveland District is actively making plans through her will to benefit several areas of ministry in the memory of her beloved daughter. Two other "Saints" in Rutledge, Tennessee, generously gave to help build a well in Sudan that literally will quench the thirst of thousands. Through these plans, many lives will be touched with the Gospel.
A charitable gift annuity is a great way you can make a gift to our organization and benefit. You transfer your cash or property to our organization and we promise to make fixed payments to you for life at a rate based on your age.